The more the economy develops, the more modern life becomes, the more the needs of customers will change, and even the online sales form of retail brands must change to meet the needs of customers. that essential need. So what is that essential need? It is an easier and more multidimensional experience, or in other words, it must be 360 ​​degrees and more real. Retail businesses have approached customers in more modern ways: online sales, social networks, using livestreams … but it seems that it is not enough. And then they realized, there is nothing more impressive than using VR (Virtual Reality) technology to apply it to 360 tour for retail showroom of brands.
1. 360 tour solution for retail showroom
360 showroom tour with a virtual showroom simulated lifelike, fully, intuitively and vividly reproducing images and experiences actual experience, which can be with real images or 3D simulated images. Viewers can easily move around, rotate 360 ​​degrees, zoom in, zoom out or view detailed information about each product right on the platform of the website.
2. Trends of 360 showroom tour in the world and Vietnam
In tune with new technology trends, many world-famous brands have quickly deployed virtual reality solutions for their retail showroom. Names such as: TOTO, HP, THOLLOT &CO,…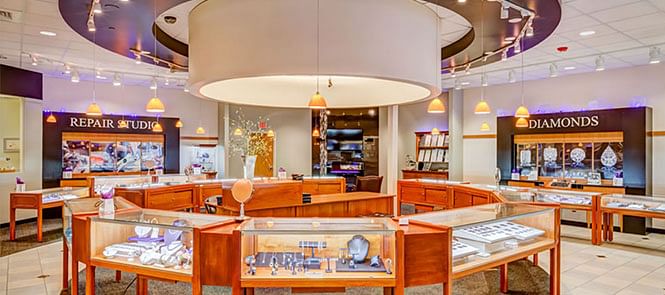 In Vietnam, some brands have started to apply virtual reality technology in building Tour Showroom 360. There have been many leading brands in Vietnam that we support to implement virtual showroom projects for them. Take a look at the project models Virtual tour 360 that VR PLUS has deployed:
3. VR solution in 360 tour for retail showroom
In business, a retail showroom is not only a place to exchange and trade, but also a place to build a brand and leave an impression in the hearts of customers. The goal of the showroom design is how to attract customers to shop in the most effective way. Virtual Tour 360 is a flexible application that gives new experience for customers.
3.1 Visiting virtual showroom
360 showroom tour with a virtual showroom designed and pre-built 3D model, is the optimal solution to Simulation integrated panorama from the reception area, to the inside of the display area for each product in the most authentic and complete way. Besides, customers can also rotate 360, zoom in, zoom out, switch booths with each other. Bringing the real shopping feeling like standing in a showroom, wherever you are.
3.2 Select desired product
All that customers see in virtual showroom is 100% real, touchable, touchable, interactive images in 360 degrees space. Every corner of materials and products applied to the model apartments is reproduced as realistically and vividly as if you were standing in the actual showroom. Customers are completely free to navigate and choose their favorite areas, thereby saving a lot of time and travel costs.
3.3 Experience product details on any device
At each booth in the virtual showroom, the products are set up in the same position as at the physical store. So buyers can easily access the products they want and click to view 360 images as well as product specifications. Shopping has never been so comfortable and convenient when shoppers can freely view products to their liking without worrying about being disturbed or limited in time anywhere. Thanks to that, customers can easily compare, compare and choose the right product.
No need for a consultant, with the solution Tour 360 for retail showroom , customers can still fully visualize the product on any mobile device. smart, and actively choose to buy anytime, anywhere. Even guests can easily share your products and space with family and friends. This is also a new technology trend that opens up many opportunities for the global furniture industry and begins to develop strongly in Vietnam.
3.4 High product customization
VR technology is considered a great revolution in modeling visiting virtual showroom. The effect it brings is outstanding, allowing customers to customize the product. Customers will be completely conquered by this professional and modern online shopping style. With just simple operations on mobile devices, you can easily change the product's material, color, pattern, etc.
In addition, this solution also visually describes the sound and noise emitted easily. Give customers the most authentic experience, like interacting with real products wherever they are. From there, help customers visualize exactly what they want.
3.5 Cart Features
With this feature, customers can view products and easily shop online while visiting virtual showroom.
4. Typical features integrated in Virtual Tour 360 for retail showroom
4.1 Integrated Virtual Tour Guide
Feature Virtual Tour guide makes the customer experience on the model Tour Showroom 360 more friendly and intimate. The integrated virtual tour guide helps guide viewers directly, increasing the audio-visual experience. From there, there are more directions, navigation and information to customers to visit more easily. Besides, this feature also integrates many different languages. In order to serve the experience of many groups of customers.
Illustration for virtual Tour Guide integration:
4.2 Live Guide Tour (Live Guide Tour)
Live Guided Tour is a feature that allows you to video call directly and guide customers right when they are experiencing Tour 360 on smart devices. Guide customers to experience authentic products like employees at a traditional showroom.
This feature of tour showroom 360 is a perfect replacement for the cumbersome, ineffective 2D visualization and instruction manuals. Overcoming all limits of time and space, removing obstacles in weather conditions, traffic, and people. Sales can now more easily and confidently introduce online product images to customers, taking full information from them. From there, customers can easily check and try the product's features through the interactive video call process.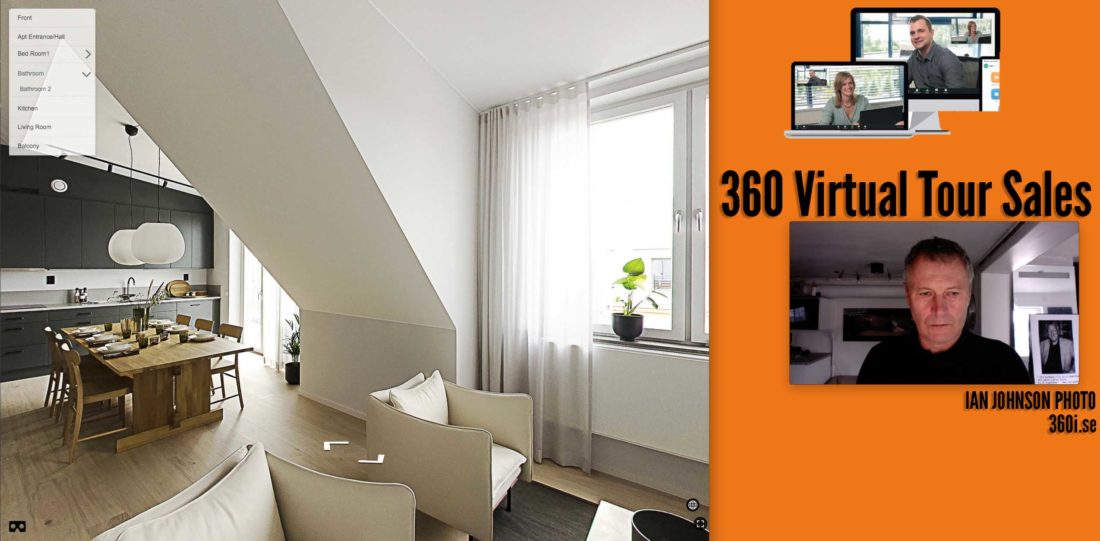 4.3 Moving floor plan
One more function integrated on Tour 360 is Floorplan. This feature will help customers pinpoint the exact current location and can quickly move to other locations in the Virtual Showroom with just one click.
4. Tour 360 Service for Professional Retail Showroom
Showroom is the face of the business in front of a series of partners and customers. An impressive and professional showroom design will partly show the strengths and capabilities of the business. At the same time, make customers trust your brand and products more. Catch the trend and create a competitive advantage with a different mark!
Some solutions to apply 360 technology, virtual reality that you may be interested in:
To learn what virtual reality is
eh? and applications of virtual reality, 360 tour technology in marketing & how to sell, you can refer to our article here nhe.
If you are also looking for a similar solution, go contact us immediately with us for the fastest support:
VR PLUS – The leading virtual reality, augmented reality solution in Vietnam Nam.
Email: hello@vrplus.vn
Hotline: (+84) 963.186.388
Website: www.vrplus.vn