Education is one of the essential branches of any country, so in every stage of the country's economic development, schools will certainly be the place to be invested, upgraded and improved. create. Besides, every parent wants to choose for their children to study in a quality environment & have the best facilities. And to help parents and students have a more intuitive view of the educational environment, as well as help schools build a different experience & new way of communication, and better approach to potential customers, VR PLUS has launched the solution "Application of VR virtual reality technology" (Virtual Reality), 360 Tour for Schools".
The solution Tour 360 (360 space) will help schools introduce details about the status of facilities and campus space to parents. Help them experience first-hand and make decisions quickly.
1. 360 tour solution for schools
Many parents/students need to do more research on choosing a school but do not have the conditions to go out. At this time, your school website will be the first solution that parents – students think of for reference. VR tour 360 is the trend and the most optimal technology solution for customers' school experience, integrated right on your website. When customers can easily move in the real space of the school with just a few mouse clicks, and also experience and explore every area through many different perspectives. From there, parents/students will feel more confident and impressed.
2. Trend of 360 tour application in the world and Vietnam
Quickly catching up with new technology trends, many world-renowned schools have deployed virtual reality solutions for their campuses. Among them are names such as: Harvard University, Binghamton University, …
Besides, many schools in Vietnam have also updated this technology trend: Hong Bang University, Brighton Montessori Kindergarten, Nong Lam University,…
3. Virtual Tour 360 Solution for Schools
3.1 Experience the real school space
First and foremost thing An experiential tour and school tour using virtual reality technology will attract more visitors to your website. Instead of scrolling through different pages in a web page and feeling crazy to find some essential information, the 360 space tour will guide the viewer through every area of ​​the site. schools and give them all the information they need in one place. The 360 ​​space tours are meticulously categorized into different sections and in just a few clicks parents/students can see all they are looking for. This gives them a very lasting impression.
3.2 Select each area to explore
Virtual reality technology uses specialized scanners to get digitized data of space such as colors, objects,… . Thanks to that, 100% accurate reproduction of the real space. Allows parents to move through the space and visit each school area from different angles. From there, it is possible to have a clearer picture of the school's landscape and facilities.
With Tour 360 for Schools, customers can choose between navigating the arrows, like a real-life experience, moving and visiting each area one by one. Or viewers can choose to move to the desired area through the map integrated right on the display screen.
With this technology, guests can access all areas of facilities, learning environment and activities of learners. With just one click, parents/students can see details of each area of ​​the campus such as: admissions counseling center, innovation center – start-up, park, integration center, room theoretical study, technology practice center, dormitory, canteen….
3.3 Experience the design details inside
After selecting the desired sightseeing area, customers can visit the whole area. Here, customers will be able to visit the 360 ​​space of the area, easily move, zoom in, zoom out, and can also view all the attached information and services that the school provides.360 tour for school
For parents/students, facilities are an important factor in choosing a school. Usually, the school will update the pictures of facilities and teaching equipment for parents to refer to. But with traditional images – 2D images, it is difficult for parents to clearly recognize as well as fully trust the quality. Now, Tour 360 for Schools helps visualize things in a true and vivid way.
3.4 Register to study
Surely after visiting, parents/students can make their own choices. Customers can easily navigate to the registration area integrated right into the virtual tour. Guests can be redirected to the common registration section, or contact them directly at the hotline number provided.
4. Typical features integrated in Virtual Tour 360 for schools
4.1 Locate on Google Maps
This feature helps customers locate the School they are interested in, see the amenities of the surrounding area. From there it is easier to make a choice.
4.2 Virtual table in 360 tour for schools
Similar to the real estate sector, using the solution virtual desk in a 360 tour for schools is a perfect combination. You can observe the field under a 360-degree panoramic view with a realistic, overview image. Created from 360-degree images taken by drone or sketchup drawings, making editing and upgrading easier. The solution clearly shows the current advantages such as living space and facilities around the school. Not only stopping at the viewing angle, Tour 360 also helps to interact with moving by clicking on the points you want to visit between areas.
4.3 Moving floor plan
A particularly convenient and smart function is integrated right on tour 360 for schools that is Floorplan. This floorplan helps parents/students know where they are on the experience area, where their line of sight is heading so that they can move to other points quickly if needed. This function helps viewers actively visualize the project in a scientific, simple and fast way.
4.4 Integration of 3D Models in 360 tour for school
For areas that are not available in practice, this function allows additional integration of 3D content into the experience tour. From there, it helps parents/students have a complete and intuitive view, easily envisioning what the area will be like in the future.
4.5 Virtual tour guide
Virtual Tour 360 will become more friendly and closer with the virtual tour guide feature. This feature will integrate a Tour Guide to guide viewers directly. From there, there are more instructions, navigation and information so that customers can visit Virtual Tour 360 to be most complete and complete. In addition, Virtual Tour 360 can also integrate many different languages,help diversify the approach to many customer groups.
4.6 Live Guide Tour (Live Guide Tour)
Live Guided Tour – allows you to video call directly and guide parents/students while they are experiencing Tour 360 on any smart device. Helping customers have the most perfect project space experience. From there, providing complete, intuitive, and vivid information to customers.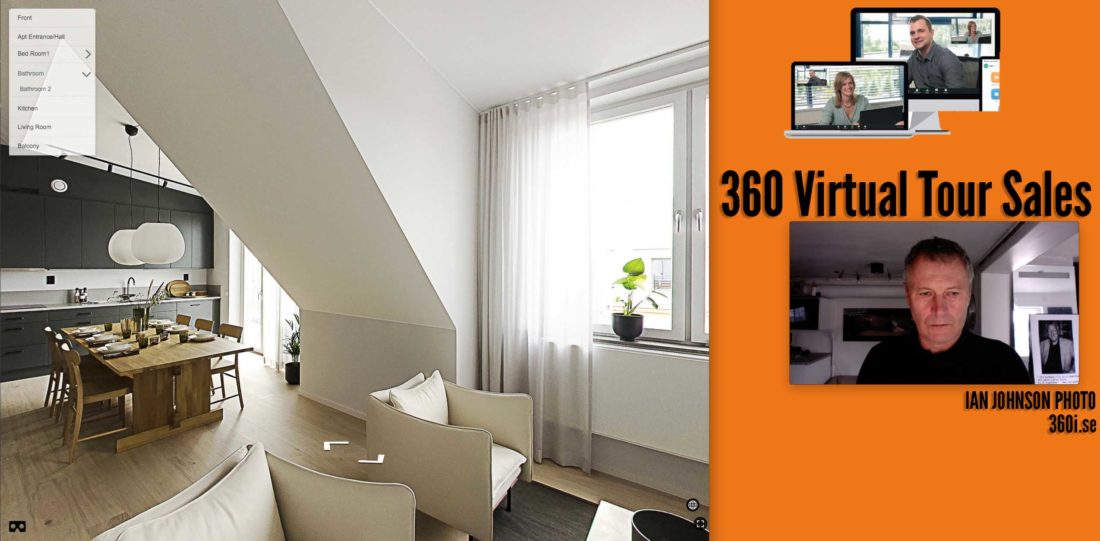 4.7 2D Video Integration
To increase the experience for parents/students, VR Plus can directly integrate 2D videos onto the TV/projector screen in 3D space. Thereby providing more information to customers, and simulating the experience like customers are visiting in real life.
5. Virtual Tour 360 design service for professional schools
Always catching and quickly updating new technology trends is a way to show professionalism and class. So are you ready to equip this advanced technology for your Marketing campaign!?
To learn what virtual reality is? and applications of virtual reality, 360 tour technology in marketing & how to sell, you can refer to our article here nhe.

360 tour for school
Some solutions to apply 360 technology, virtual reality that you may be interested in:
If you are also looking for a similar solution, please contact us immediately for the fastest support:
VR PLUS – The leading virtual reality, augmented reality solution in Vietnam.
Email: hello @vrplus.vn
Hotline: (+84) 963.186.388
Website: www.vrplus.vn