Health is known as a service about human health care as well as one of the services that are required to develop above the economic level to be able to ensure life for people as well as people. is the survival of mankind. The applications of science and technology always focus on being able to apply to health a lot and are given top priority. Including virtual reality technology, applied to the tour 360 solution for hospitals.
Vietnam's economy is entering a period of rapid development and change. Scientific and technological research has been applied a lot in life thanks to our economic integration policy. This has made it possible for us to learn about economic and social development in the doi moi period. Especially in the healthcare service industry.
So how can I know which hospital facility provides quality medical services and suits my needs? A VR Tour 360 virtual reality tour for the hospital will help you avoid those worries and create new online experiences for patients, family members and staff Visitors tour the facilities through an intuitive interface.
1. 360 tour solution for hospitals
Often, the best way to communicate the benefits of a hospital is through a walking tour. However, it's hard to get in-person tours for a number of reasons. Patients are unable to walk around, areas within the hospital are restricted to certain hours, or public health concerns limit access to many areas of the hospital.
VR tour 360 is the trend and the most optimal technology solution for the hospital experience. When customers can easily move in the real space of the hospital with just a few mouse clicks, and also experience and explore every area through many different perspectives. Help create a feeling of trust and peace of mind for customers.
2. Trend of 360 tour application in the world and Vietnam
In the new era, the health sector is even more necessary for people to have the best health to contribute to society. The medical industry applies scientific equipment as well as progressive new technological trends to develop more.
Quickly catching up with the VR technology trend, many world-renowned and Vietnamese hospitals have deployed the Virtual Tour 360 solution for their facilities. me. Among them are names such as: The Giffin Hospital, Gargash Hospital, Prime Hospital, Brigham and woman's hospital, Phuong Dong General Hospital, Tam Anh General Hospital,…
3.  Virtual Tour 360 solution for hospitals
3.1 Experience the real space of hospital
Not just the usual images and videos, Virtual Reality 360 Tour of VR PLUS shows images with wide-angle to close-up as if they were real. being in the real environment. Users only need to click on the location of each area in the hospital they want to go next to open a new sightseeing scene. Thereby creating a panoramic, true view from the spacious campus to modern facilities, advanced medical equipment.
3.2 Selection of the area to explore in the 360 ​​tour for the hospital
With Hospital 360 Tour, customers can choose between navigating with arrows, like a real-life experience, traveling and visiting each area. one. Or viewers can choose to move to the desired area via the integrated map right on the display screen.
With this technology, guests can access all areas of facilities, learning environment and activities of learners. With just one click, viewers can see details of each area in the hospital campus such as: examination area, pharmacy, waiting hall, canteen, ward, equipment rooms,….
3.3 Experience the design details inside
Virtual Reality Tour allows users to move around the entire hospital campus, visit everywhere, just using a smart device with wifi connection even though At home. Thanks to the application of virtual reality technology, the hospital will display modern facilities, spacious and clean campus.
After selecting the desired sightseeing area, customers can visit that area in detail. Here, customers will be able to visit the 360 ​​space of the area, easily move, zoom in and out, and can also view all the information and attached services that the hospital provides.< /p>
For customers, physical facilities are an important factor in choosing a medical facility. Usually, the hospital will update the images of facilities and medical equipment for customers to refer to. But with traditional images – 2D images, it is difficult for viewers to clearly feel and fully trust the quality. Now, 360 Hospital Tour helps visualize things more realistically and more vividly than ever before.
3.4 Make an appointment for medical examination/treatment
Surely after visiting, customers can make their own choices. Customers can easily move to the booking area integrated right into the virtual tour. Guests can be redirected to the usual booking section, or contact them directly at the hotline number provided.
4. BILLION Typical features integrated in Virtual Tour 360 for schools
4.1 Locate on Google Maps
This feature helps customers determine the location of the hospital facility they are interested in, see the entire traffic pattern, the utilities of the surrounding area to see if it is suitable for their needs. your request is not. From there it is easier to make a choice.
4.2 Integration of 2D Video in 360 tour for hospitals
To enhance the customer experience, VR Plus can directly integrate 2D videos onto the TV/projector screen in 3D space. Thereby providing more information to customers, and simulating the experience like customers are visiting in real life.
4.3 Virtual tour guide
Besides, in VR tour 360 there is also guidance and dedicated directions of medical staff when coming to each new area. This feature guides viewers directly, increasing the audio-visual experience, thereby providing more directions, navigation and information for easy sightseeing.
4.4 Moving floor plan in 360 tour for hospital
A particularly convenient and smart function is integrated right on tour 360 for hospitals that is Floorplan. This floorplan helps customers to know where they are on the experience area, where their vision is heading to be able to move to other points quickly if needed. This function helps viewers actively visualize the project in a scientific, simple and fast way.
4.5 Live Guide Tour (Live Guide Tour)
Live Guided Tour – allows you to video call live and guide your customers while they are experiencing Tour 360 on any smart device. Helping customers have the most perfect project space experience. From there, providing complete, intuitive, and vivid information to viewers.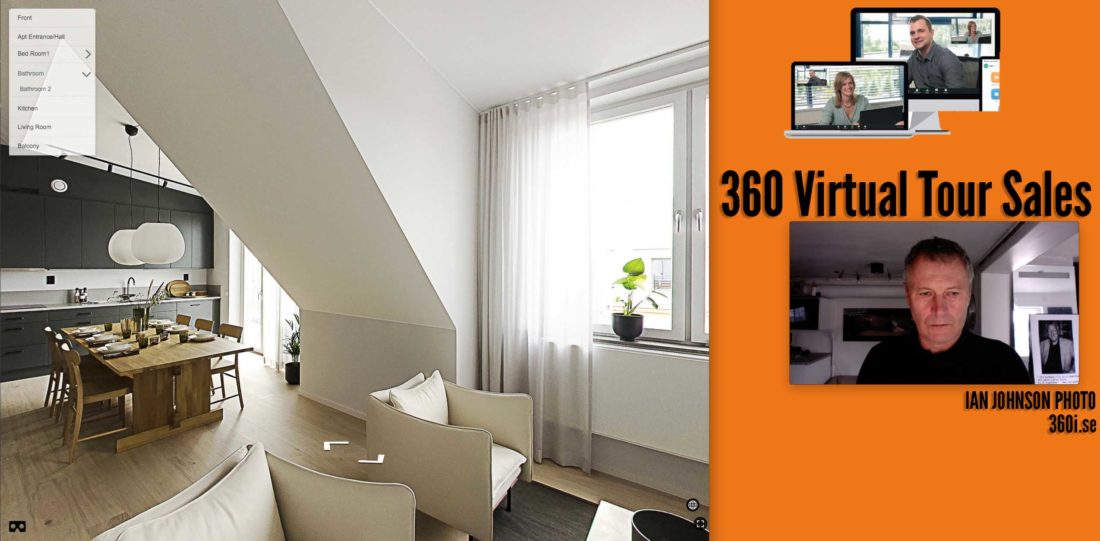 4.6 Video 360 – Experience the medical examination and treatment process with modern medical equipment
Integrating with sightseeing, another advanced function of Virtual reality tour 360 is that when a user clicks a travel point into a clinic, they can directly view the medical examination and treatment process with modern medical equipment without limitation of viewing angle. Just by a very simple operation, rotate the smartphone or hold the mouse and then drag and drop 360 degrees to the angles you want to see more closely.
Let's experience it together under the 360 video recording below:
4.7 Quiz game – Play while watching
Quiz Game is a feature that provides a highly interactive experience in 360 space. Through this feature, practice hospitals can integrate lectures as well as tests. We can completely add questions, set the scoring system and the specified time. Instead of simple traditional methods, find ways to make learners feel more inspired and new.
5. Designing Virtual Tour 360 for the hospital
The use of virtual reality, 360 tour technology in the hospital is still quite new. However, we must admit that this has created great trust of customers in the hospital.
To learn what virtual reality is? and applications of virtual reality, 360 tour technology in marketing & how to sell, you can refer to our article here nhe.

360 tour for the hospital
Some solutions to apply 360 technology, virtual reality that you may be interested in:
If you are also looking for a similar solution, then contact us immediately for the fastest support:
VR PLUS – The leading augmented reality, virtual reality solution in Vietnam.
Email: hello@vrplus.vn
Hotline: (+84) 963.186.388
Website: www.vrplus.vn